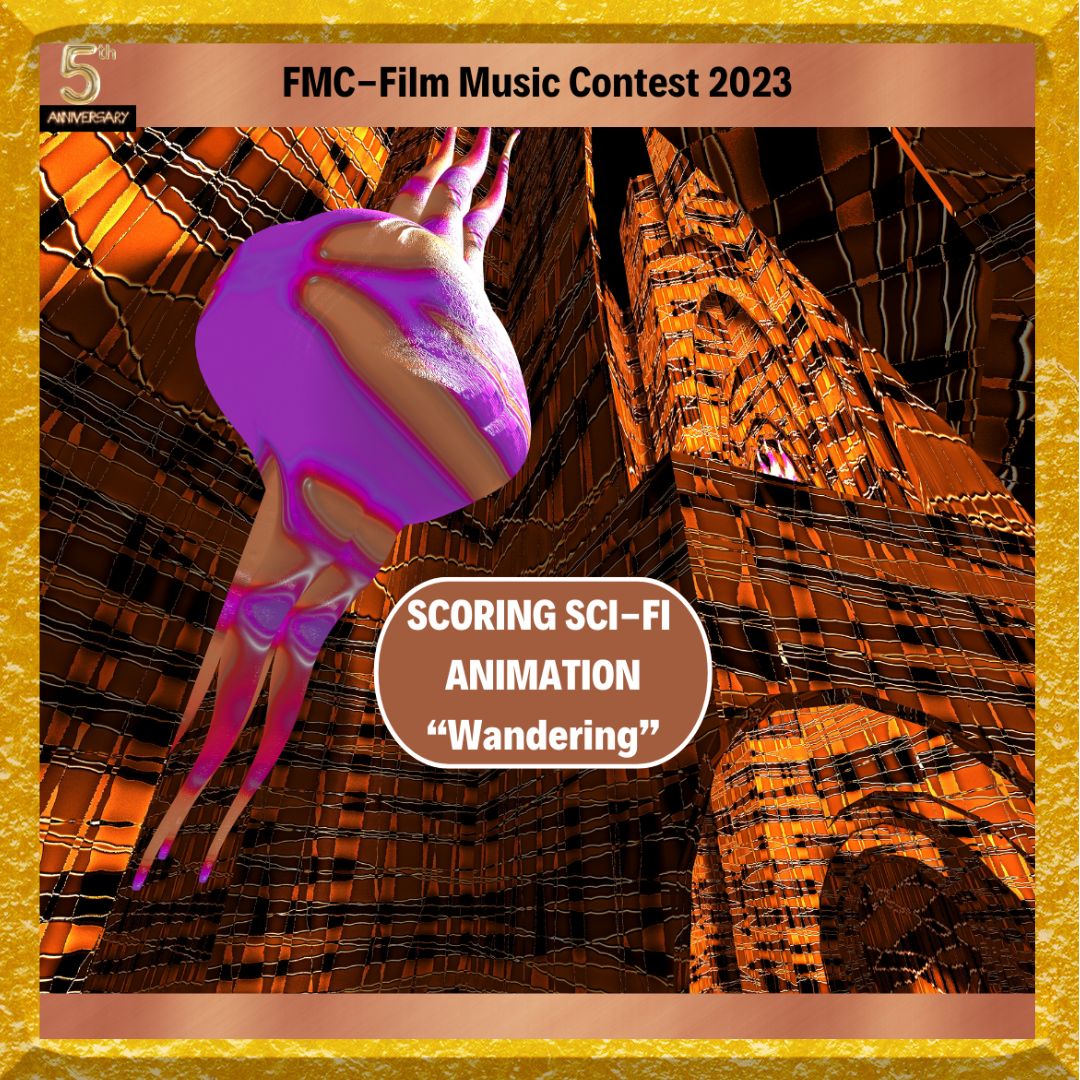 New in this competition category. Create your original composition in the style of:
EXPERIMENTAL or SYNTH music.
Take the hardware and instruments, virtual music libraries and sounds you like and feel free to experiment and create unique and original music.
Put all your unconventional ideas and sounds to use and compose music for this 3-minute long film sequence.
"Wandering" is a visually appealing short sci-fi film by long-time animator and visionary Alexander Krasnov. This is an original, distinct and singular style of animation containing a mix of tangible and abstract elements that interweave through different settings and colour contrasts.
Feel free to enrich this animation with sound design. However, this is not a requirement for your composition – if you want, you can choose a purely compositional path and focus on the music alone.
The animation that has been specially prepared for all contestants offers plenty of scope for your experimental musical ideas.
Embark on a journey brimming with offbeat artistic imagery and enrich this category's animated visuals with your music.

For inspiration, check out the competition sequence without the score, which can be viewed here:
Attention all!  In celebration of its anniversary and fifth birthday, FMC 2023 is introducing an early bird discount. For the first month of registration only, you will be able to enter for a reduced competition fee of €27. Offer available until 1 July 2023.
All entry fees from the contest help support new musical talents, future composers, and activities for them organized by the non-profit GONG art company.
Register to FMC 2023 in a few simple steps
Prestigious International jury members working for Hollywood, European, Asian film studios, National TV stations, Netflix, etc. – CLICK HERE
FMC 2023 International Press and Media Attention, Original Handmade trophies, Certificates – CLICK HERE
FAQ – CLICK HERE,  RULES – CLICK HERE
Watch the FMC 2023 Official Trailer – CLICK HERE
What the previous winners said about the FMC? – CLICK HERE
DEADLINE: 1.10. 2023 00:00 CET