Symphonic Orchestral Music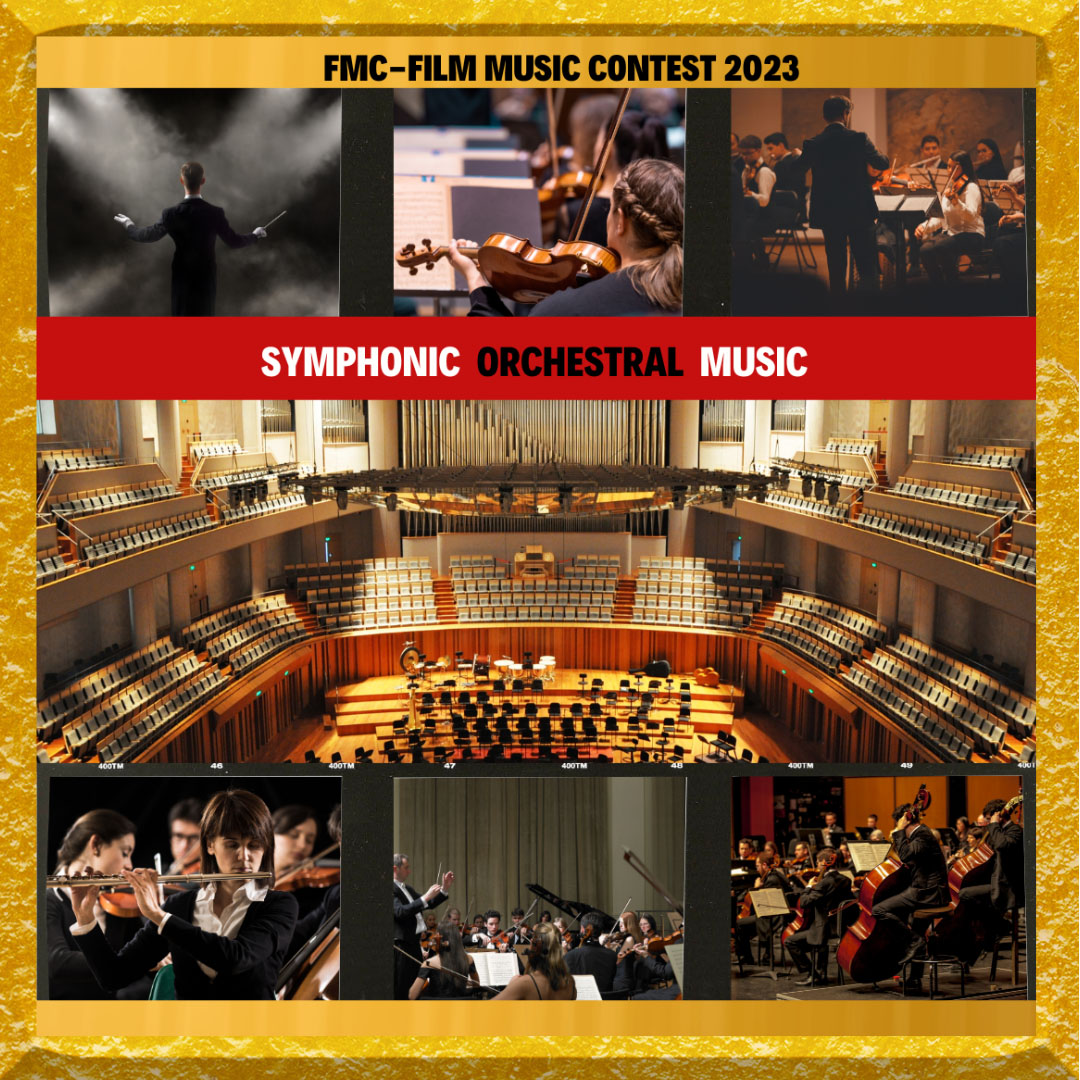 In recent years you have entered some very beautiful and highly professional orchestral compositions in FMC, and the standard continues to rise.
Based on past experience, we believe that this music and its composers deserve more attention with a competition category of their own. In an effort to inspire other music composers and conductors, we have decided to open a new separate competition category in the jubilee year of FMC 2023:
Symphonic Orchestral Music category is for Composers,Chamber Groups (of any kind) Ensembles and Orchestras of All ages and Nationalities.
This category is for orchestral compositions that draw on virtual sounds and libraries, as well as for all types of original orchestral music using live instruments.
Please note! Submit your cinematic orchestral compositions to the Music for Film, TV, Ads category
Register with your own studio recordings, live recordings from concerts or performances, or demo recordings.

Musical compositions and pieces must have a maximum length of 6 minutes, exclusively in mp3 format.
Attention all!  In celebration of its anniversary and fifth birthday, FMC 2023 is introducing an early bird discount. For the first month of registration only, you will be able to enter for a reduced competition fee of €27. Offer available until 1 July 2023.
All entry fees from the contest help support new musical talents, future composers, and activities for them organized by the non-profit GONG art company.
Register to FMC 2023 in a few simple steps
Prestigious International jury members working for Hollywood, European, Asian film studios, National TV stations, Netflix, etc. – CLICK HERE
FMC 2023 PRIZES International Press and Media Attention, Original Handmade trophies, Certificates – CLICK HERE
FAQ – CLICK HERE,  RULES – CLICK HERE
Watch the FMC 2023 Official Trailer – CLICK HERE
What the previous winners said about the FMC? – CLICK HERE
DEADLINE: 1.10. 2023 00:00 CET