FMC-Film Music Contest is the biggest international music competition and awards of its kind in Europe expanding to Asia intended for composers of original music for Film, TV, Ads, Videogames. For sound designers, bands, musicians, instrumentalists, soloists, producers, filmmakers, and videographers, with no age limits and irrespective of nationality or country of origin.
FMC collaborates with professional music, film magazines, news portals, press agencies, journalists, etc. during the contest, searching for artists in all countries on all continents.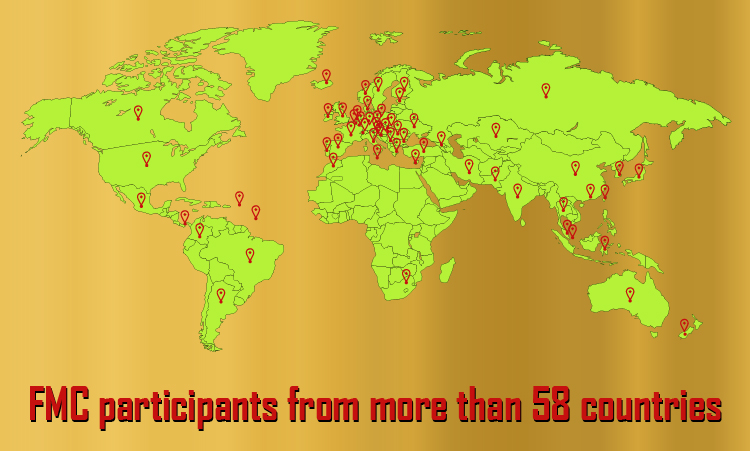 Prizes valued at 150,000 euros distributed so far to winners
Winners awarded until now
Media portals and websites around the world have published info press news about FMC

Participants from 6 continents and over 58 countries
Bryan Teoh
USA
Thank you FMC 2022 for organizing this competition and enabling composers from all over the world to share their passion for media music! It's a pleasure to be able to share this experience with so many talented individuals and I'm honored to be recognized as the Absolute Winner for the category of music for films, tv, ads, and video games. Music composition/production is often a solitary behind the scenes endeavor, so it's nice to have an event such as this that recognizes those efforts. I hope this event continues to inspire and motivate composers for many years to come.
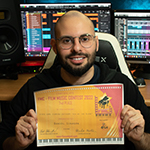 Daniel Sinagra
MALTA
This year's FMC has given me great confidence in my musical abilities and has allowed me to improve my scoring skills . I am honored to have received 2nd place in the 'Video Game Scoring Category' an I encourage anyone to participate. I thank all of the FMC organization and congratulate all participants and winners!
