Universal audio studio pack 276
Volt Studio Packs combine the essential tools you need to record music, livestreams, or podcasts with big studio tone.
With Universal Audio's Volt 276 USB audio interface, condenser mic, studio headphones, audio software, and cables, getting professional recordings has never been easier.
UJAM symphonic elements bundle
Creative performance and sound design engines
DRUMS & STRIIIINGS deliver Hans Zimmer's personal collection of percussive phrases and legendary string recordings.
Tried and tested in Hollywood, these exclusive plug-ins make cinematic drums and strings accessible for anyone.
Volt 2 is the perfect audio interface for creative collaborators — from musicians and songwriters to livestreamers and podcasters — who want to easily record audio with legendary studio sound.
Plug right into your Mac, PC, iPad, or iPhone and Volt just shows up, ready to capture your inspiration with professional sound, courtesy of Universal Audio.
Compose for Epic Film and Game Soundtracks
Build a massive-sounding orchestral or hybrid film score with broken beats, strings, an earth-shaking 8-string and cinematic effects.
A blend of high build quality, excellent comfort, and a life-like, immersive sound, LIRIC is the first closed-back headphone powered by Rinaro's Isodynamic Hybrid Array Driver, re-engineered for portable use.
Designed for high-fidelity listening on the go, LIRIC delivers high build quality and excellent comfort, and a life-like, immersive listening experience.
Total bundle
Key Features
The complete bundle for production, sound design, mixing and mastering Comes with 18 high-quality plugins Everything from modelled analog effects, classic drum machines to unique synths A must-have for electronic music producers to upgrade your sound Cross-platform compatible with both Windows and Mac
Silverline Collection:
Key Features
Huge range of flexible effects plug-ins Comes with 10 high-quality effects including reverb, delay and phase Faithful analog modelling of vintage circuits A must-have collection for avid sound-designers Cross-platform compatible with both Windows and Mac
Sound On Sound will give each semi-finalist a free one year Digital subscription. And, for the winner of each of the four categories this will be upgraded to a Print+Digital subscription.
Sound On Sound will also select one of the category winners to be interviewed for their global podcast show.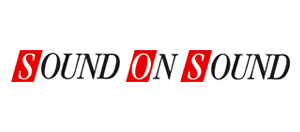 Best Service Elysion2 Forest Kingdom3
Elysion 2 is a huge and incredibly fast scoring tool, perfectionated to fill the space with inspiration. It was built on handcrafted processed and synthesized sounds, treated like acoustic instruments. Integrated into the pathbreaking ensemble engine, Elysion 2 extends the Elysion ambient synth with aggressive and powerful instruments, presets, themes and effects.
Forest Kingdom 3 is the perfect tool for composers and sound designers who want to compose music and atmospheric sounds for movies, documentaries, video-games or new-age-music. In addition to over 700 presets, 300 unique performance multi-track grooves, and over 20,000 individual samples Forest Kingdom 3 includes 17.6 GB of sounds comprising flutes, harps, percussion instruments, mythical creatures, vocals and stunning soundscapes.
PSP Plugins Bundle of high value
PSP Plugins Bundle of high value, Plugin-ins of absolute winners choice. The best audio effect and processor plug-ins of the highest quality from their offer that every musician should have. The products such as PSP InfiniStrip, PSP oldTimerMB, Lexicon PSP 42, PSP MasterComp, PSP MixPack2, PSP Neon… by PSPAudioware.
Effects for Contemporary Sound Design
Finisher is a brand-new type of audio effect plugin by UJAM. It is designed to combine the power of an entire effect rack with the ease-of-use and instant gratification of a single vocal or guitar effect plugin.
Finisher is your musical companion that will keep inspiring you, and protects you from recording or mixing a bland and boring track ever again.
Best Service the Orchestra complete Oud
The Orchestra Complete 2 combines the force of an original 80-piece orchestra with additional articulations and extended powerful features. It now includes not only Strings Of Winter but also Horns Of Hell. In a revolutionary all-in-one package the sound of a symphonic orchestra is at your fingertips. Immediately playable, completely customizable and surprisingly simple.
Awaken the sound of the Arabian Nights to life with Arabic Oud, one of the oldest string instruments in music history. Explore the Arabic music tradition and enrich your compositions with the versatile sound spectrum of the Oud. Experiment with the most commonly used microtunings of oriental music and let yourself be inspired by the sound of the oud.
Million-dollar sound
ujam is happy to count Hans Zimmer—one of the world's great film composers—as one of its co-founders. Hans generously gave us access to his legendary string recordings, amassed over decades, for use in STRIIIINGS.
DRUMS puts Hans Zimmer's personal collection of percussive samples and phrases at your fingertips. Tried and tested in Hollywood, this rhythmic companion to STRIIINGS makes cinematic drums accessible for anyone. Invoke the natural forces of rhythm with DRUMS!
Best service chris hein compact
Chris Hein Orchestra Compact features solo and ensemble strings, brass and woodwinds ready to take your orchestral productions beyond the box. Experience fantastic sounds and flexible options, be inspired to experiment, discover and create music you never thought is possible.
Dynamo:
Surreal transformations.
With Finisher DYNAMO you embark on a journey through animated soundscapes and surreal vibes beyond the realm of the ordinary.
Finisher DYNAMO comes with 50 carefully designed audio effect configurations built from 27 different algorithms – from Step Filters to Multiband Distortion, from simple Delays to Convolution Reverb and many more!
Retro:
Sound by Era: 60s, 70s, 80s or 90s. You Pick!
Finisher RETRO's modes are presented in decades, from 60s, 70s, 80s or 90s. Each mode is carefully crafted by our sound designers to give you an authentic snapshot of a great sound from that decade.
All-in-one virtual studio. Full song creation & mic recording. Includes ALL features and native plugins available.
Soundiron Olympus Symphonic Choir
Olympus Symphonic Choir is a collection of Mars Men's and Venus Women's Choirs. Olympus features a full 33-voice female chorus and 30-voice men's chorus, along with 8 soloists, singing in Latin and Slavonic (Russian liturgical), including a full range of standard vowel and consonant sounds.
Soundiron Piano & Keys Bundle
The Piano & Keys Bundleis a collection of various libraries each with their own unique style and sound. Including Montclarion Hall Grand Piano, Lakeside Pipe Organ, Kinderklavier, Little Pump Reeds, Old Busted Granny Piano, & The Drinking Piano.
Soundiron Mercury Symphonic Boys' Choir
This library features a full boy's choral ensemble (ages 8-13) and 2 soloists, singing traditional Catholic Latin, including a full range of standard vowel and consonant sounds, phrase master, true legato and more.
Soundiron Mimi Page Light & Shadow
Mimi Page Light & Shadow is the perfect hybrid of soft, angelic female solo vocals and lush, ethereal atmospheric sound-design, featuring the feather-light soprano voice of singer-composer Mimi Page. Designed for film & game composers/sound-designers, this collection includes a full selection of chromatic articulations, melodic phrases and exquisitely sound-designed cinematic effects, pads and atmospheric elements.
Soundiron Hopkin Instrumentarium: Lamellophones
Lamellophones is a massive compendium of 17 experimental musical instruments from the mind of master instrument inventor Bart Hopkin. Made of wood and steel, each custom creation has its own organic tonal flavor, multiple microphone positions, and hundreds of ambient soundscapes created from the source content.
Soundiron Apocalypse Percussion Ensemble
Apocalypse Percussion Ensemble is an industry-leading epic percussion juggernaut. This massive drum & cymbal collection weighs in at nearly 25 GB with over 25,000 samples, with astounding sonic power, detail and playability.
MSoundFactory may well be the most powerful instrument out there. It's modular, so you can have any number of oscillators, filters, samplers etc. you want. It features per-voice and global modulation, full MPE support, the best sounding oscillators on the market, a fully modular effects engine… And we are just getting started…
FMC 2022 original handmade trophies
We are pleased to officially present: The original handmade FMC 2022 trophies for the absolute winners.
We hope that the trophies will bring to you, our 4 absolute winners the same amount of joy as to us during their production and that they will be a nice reminder of your achievement in the FMC-Film Music Contest.
Important!! Composers, Musicians, Contestants. Subscribe to our FMC newsletter to receive the latest news, tips, and useful info regarding the FMC 2022.
* Personal data will be encrypted